Recommended Math Resources for Students and Parents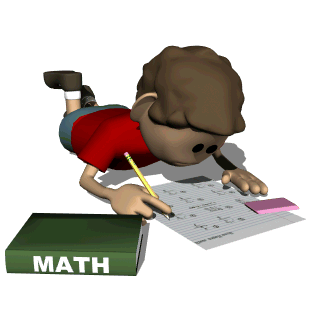 IXL provides some free material, but many district students have a login and password to access more of the site to practice math related skills.
Students in grades 5 – high school may have a unique log-in.
Holt Mathematics
This site is for students in Course 1, Course 2, Pre-Algebra, Algebra I, Algebra II, and Geometry. Your child can obtain the username and password from his/her teacher.
National Council for Teachers of Mathematics and Illuminations
Links to articles about helping your child succeed in school, homework tips, math education, and family activities (in English and Spanish).
http://www.nctm.org/resources/families.aspx
http://illuminations.nctm.org/default.aspx
Figure This! Math Challenges for Families
Online resources, ideas, and activities parents can use to support their children's math understanding (in English and Spanish).
http://www.figurethis.org/fc/family_corner.htm
Khan Academy
Math Levels: 3rd-12th+ (basic math through Calculus III)
Growing in popularity around the world, the Khan Academy is full of helpful videos explaining all sorts of math topics (they have videos on other school subjects too). When you login (free forever, they say!) you see a home screen and your child can even take a math pre-test!
Contains many math video tutorials.
Patrick's Just Math Tutorials
Math Levels
:
3rd-12th+ (arithmetic through Calculus)
Similar to Khan Academy, this math website has clear math videos on tons of topics.
Paul's Online Math Notes
Math Levels: 9-12th+ (Algebra through Calculus III)
The intent of this site is "to provide a complete set of free online (and downloadable) notes and/or tutorials for classes that [Paul teaches] at Lamar University." He has written out notes / tutorials on Algebra, Calculus I, Calculus II, Calculus III, and Differential Equations. The notes are simple and easy-to-follow. Another great feature is there are practice problems for students to solve. The solutions let you click to reveal each step one at a time!
http://tutorial.math.lamar.edu/
Algebra Help (Math Levels: 7th - 11th)
Cliff's Notes for Math
Grades 2nd-12th (Basic Math through Calculus)
http://www.cliffsnotes.com/math
National Library of Virtual Manipulatives
Online materials that students can manipulate to promote math understanding as well as challenging math games.
From Discovery Education…
PBS Learning
http://www.pbslearningmedia.org/
Multimedia Math Glossary
Math terms and definitions.
http://www.harcourtschool.com/glossary/math2/index_temp.html
Pennsylvania Department of Education Standards Aligned System
Pennsylvania Department of Education resource portal
Pennsylvania Department of Education resource portal.
Math.com
Math tutorials and practice from basic arithmetic to calculus.
Adapted Mind
Videos and practice activities.
http://www.adaptedmind.com/gradelist.php
Engage NY
New York State Department of Education – resources to support math and ELA.
https://www.engageny.org/parent-and-family-resources
Online games and activities for students to provide math skills practice, math facts practice and enrichment.
http://www.mathplayground.com/
http://www.gamequarium.org/dir/Gamequarium/Math/
http://www.arcademicskillbuilders.com/
http://www.fun4thebrain.com/index.html
http://www.coolmath4parents.com/
http://www.multiplication.com/resources/online-tests-and-quizzes